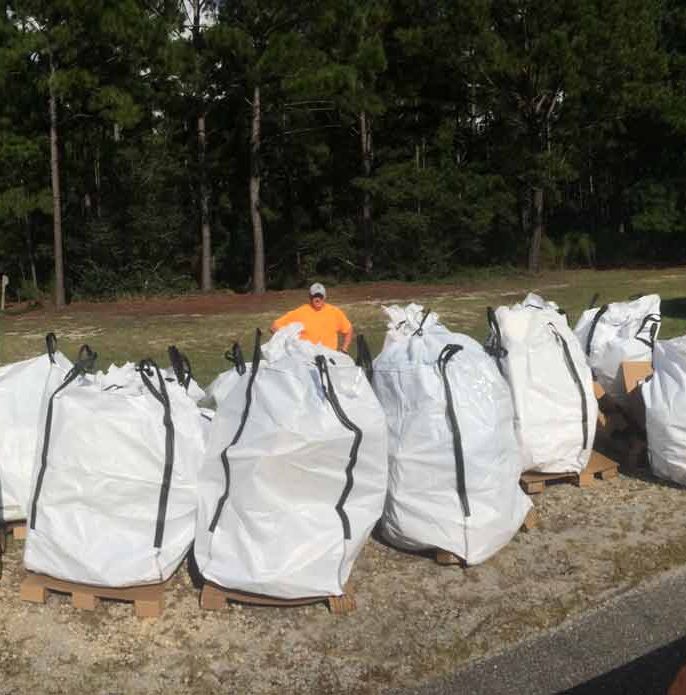 Recycling Efforts
YouTube 2019 Recycling
For 2019, we are recycling plastic #1 and aluminum. Plastics #1 are your typical water, energy, and juice bottles. Aluminum will usually be a soda or beer can. We need them to be "relatively" clean; or, free of most dirt and no barnacles.

During the 2017 Alabama Coastal Cleanup, more than 2,000 pounds of recycling were collected by the 5,200 plus volunteers. This new program is thanks in part to leadership and volunteers from local organizations, the State of Alabama, Alabama Coastal Foundation, Terracycle, and Thompson Engineering. The recycling collected during Alabama's largest annual cleanup will be shredded, melted, and pelletized, then used for packaging for a line of Proctor & Gamble products. The recyclable debris collected at the cleanup is often covered in environmental contaminants and require a special process to be deemed recyclable. Thanks to a special partenership betwee nTerracycle and Thompson Engineering, large strides were made in decreasing the amount of materials being discarded and increasing the amount of materials able to be recycled through this annual event.
BECOME A RECYLING SUPER SORTER
NEWSLETTER
Keep up to date with all of the information about the Alabama Coastal Cleanup.