CLEANUP ZONES
Contact the Zone Captain for the area of your choice to get involved in this year's Annual Coastal Cleanup.
Zone Captains
NEWS & EVENTS
Find out more information on all the coastal Alabama conservation news and events that are taking place.
All Events
2023 UPDATES
See what's new for 2023 and get the latest updates.
2023 Updates
About the Alabama Coastal Cleanup
You or your organization can volunteer to clean Alabama's coastal waterways and beaches on Saturday, September 16, 2023 from 8am – 12pm. Take part in the state's largest annual volunteer event as you clean your neighborhoods, local parks, streets, and storm drains too. Trash travels through storm drains, streams, and rivers to become bay and Gulf pollution. Picking up litter benefits you, your community and the Gulf.
Over 108,000 volunteers have assisted in this event since Alabama joined the International Coastal Cleanup in 1987. We are grateful to the many helping hands and hearts who have pitched in to benefit our priceless natural resources.
FIND YOUR ZONE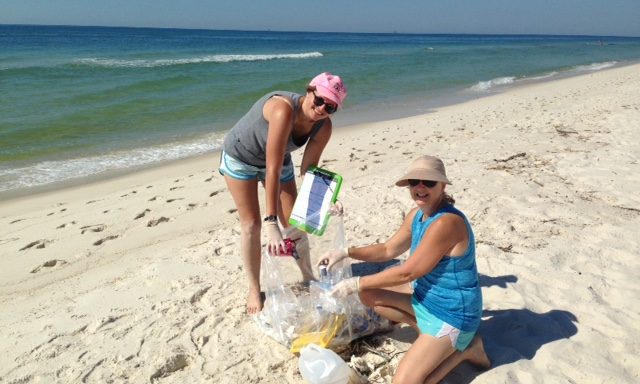 Did You Know?
The Alabama Coastal Cleanup is coordinated through the Alabama Department of Conservation & Natural Resources State Lands Division, Coastal Section, and the Alabama People Against A Littered State (PALS).
Get some safety tips to help
Get the Trash Out of the Splash!
While you Get the Trash Out of the Splash, please heed the tips below, and be sure to learn the signs of heat related illness by Beating the Heat!
Beat the Heat
Safety Tips
DO NOT ATTEMPT TO LIFT HEAVY OBJECTS, MARK THE LOCATION AND CONTACT THE ZONE CAPTAIN FOR HELP
AN ADULT SHOULD SUPERVISE CHILDREN AT ALL TIMES
BE CAREFUL NEAR SAND DUNES AND OTHER FRAGILE ECOSYSTEMS
NEWSLETTER
Keep up to date with all of the information about the Alabama Coastal Cleanup.